The White House Port Douglas is a delightful example of "Old Queenslander" architecture, nestled amid lush tropical gardens.
This is a unique, small, luxury complex with only 9 large, airy apartments giving clean, comfortable, self-catering accommodation, including full kitchen and laundry facilities
The apartments each have their own individual decor, with comfortable furniture and breezy balconies looking across the park to the safe swimming area of famous Four Mile Beach, only steps away.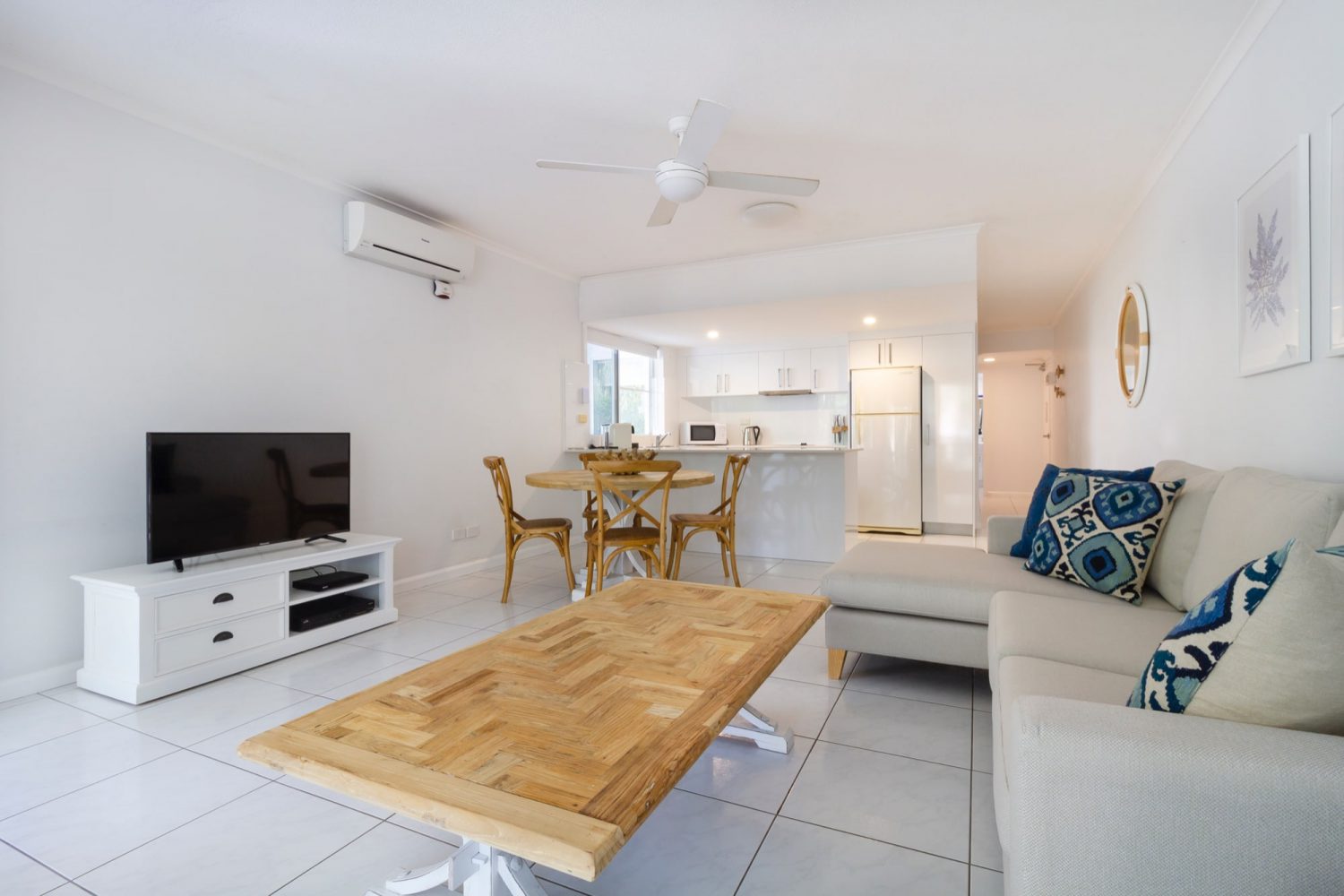 Spacious apartments ideal for family beach holidays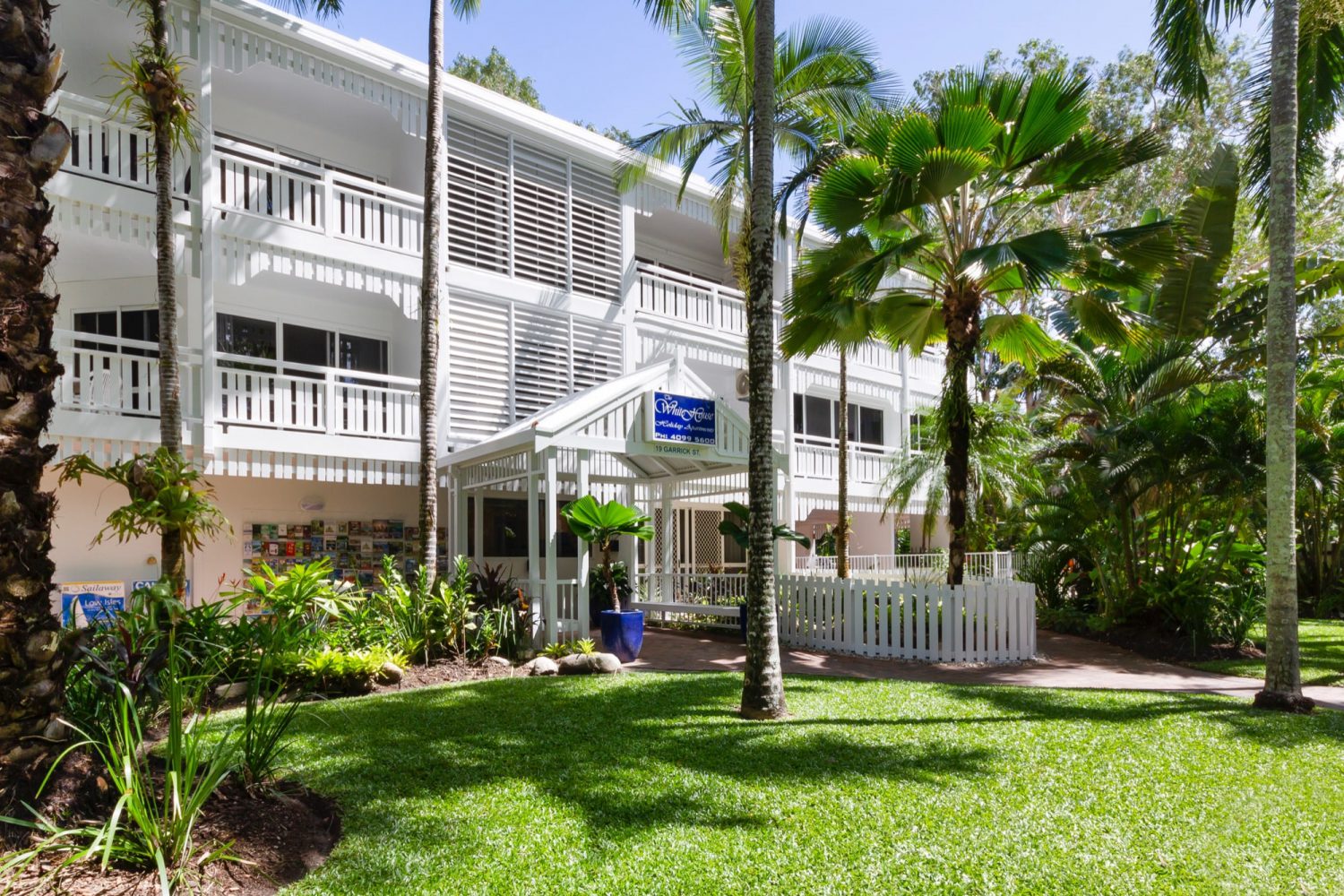 Explore Our Facilities - Swimming Pool & Tropical Garden Paradise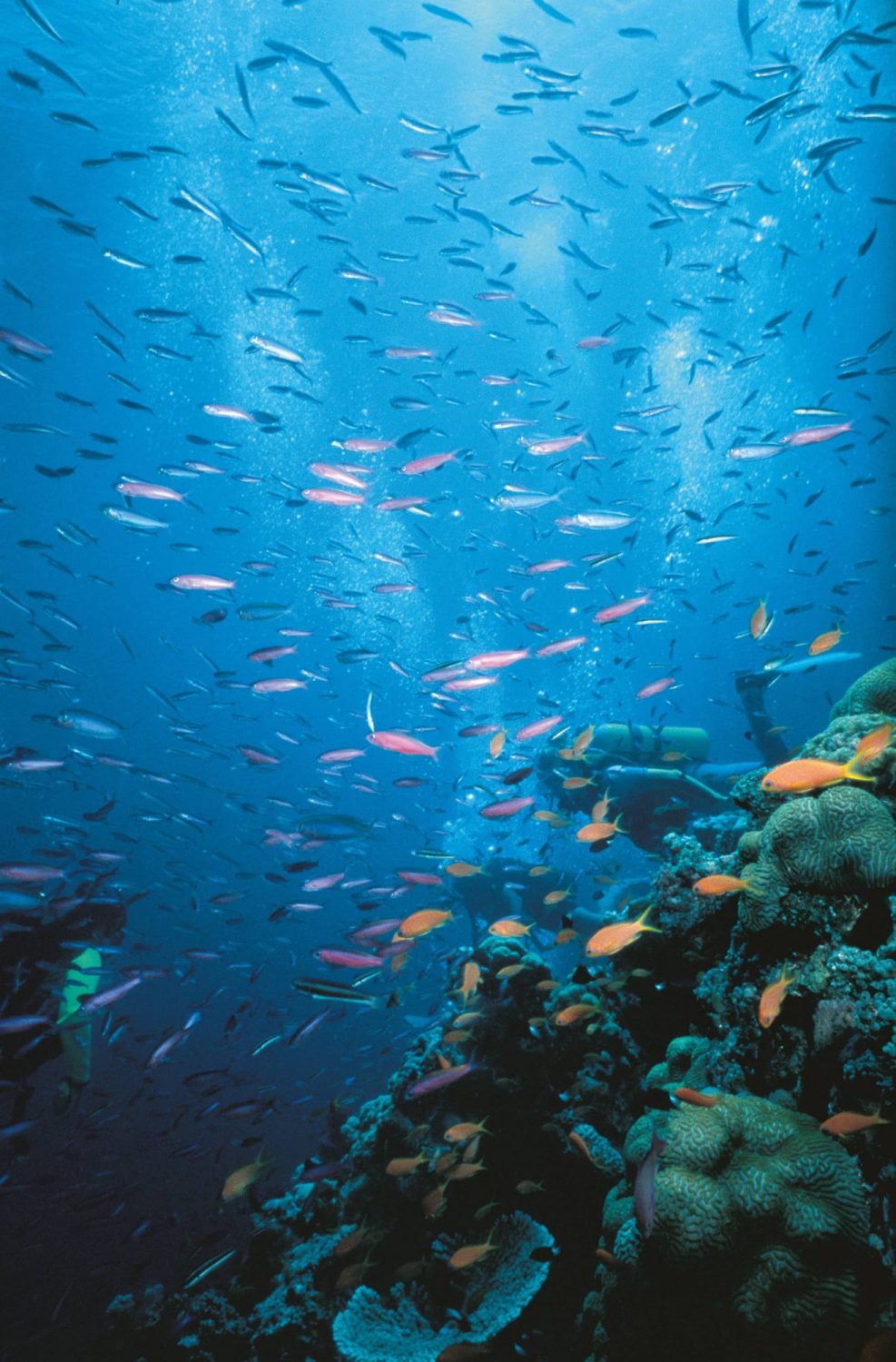 Explore the Great Barrier Reef, Daintree Rainforest and Port Douglas
The White House is in a great location. I didn't have a car so this was within walking distance to beach, shops & restaurants! Being so centrally located meant that all tours will pick up and drop you off at the entrance. The apartments are very clean and have all the commodities you need to be comfortable if dinning in or staying with a family. Tony & Helen are very friendly & helpful.
Our stay at the White House was fantastic! The location was ideal... just a short walk to the beach and close to the main town. The beds were comfortable and the balcony was the perfect place to relax in the afternoon, looking over the pool. Tony was a great host, giving us tips and suggestions on what to do with the spare days that we had. Parking was always available. I would recommend the White House without hesitation to anyone visiting Port Douglas!
We enjoyed 10 amazing days at The White House. Wonderful location, a minutes walk to the beach and an easy walk to shopping and restaurants. Rooms were very comfortable, well appointed and extremely clean and tidy. Lovely swimming pool too! The whole place has a great feel and I would highly recommend.
Great choice & easy stroll to shops and dining.
Just one short block away from Apartments at The White House is the main street of Port Douglas with its boutique shops, art galleries, fine restaurants and sidewalk cafes.
Centrally located to two World Heritage wonders, the Great Barrier Reef and the Daintree Rainforest, as well as the fascinating Atherton Tablelands, the White House is in an ideal location to experience The best of Port Douglas and Far North Queensland… explore and enjoy this paradise.
There is so much to experience with all the adventures and activities that Port Douglas and the surrounding region offers – make sure you stay long enough to have time to enjoy it all! Diving, snorkeling, sailing, swimming, spa treatments, sun-bathing, golf, shopping, 4WD safaris, rainforest walks… the list goes on.
The holiday accommodation offered at The White House Holiday Apartments in Port Douglas, Australia with its amenities, facilities and superb location is an ideal holiday getaway in this tropical paradise.